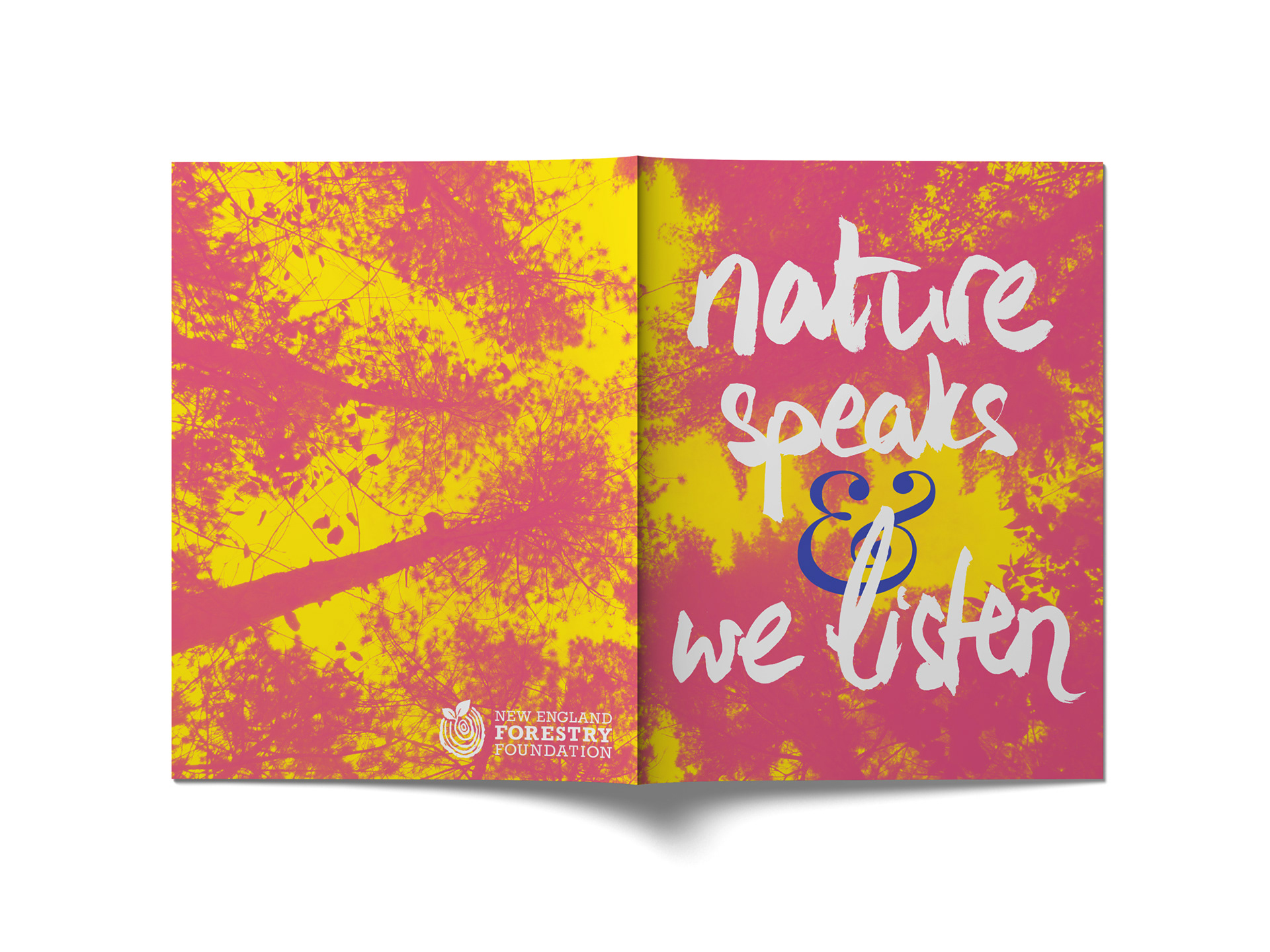 print layout // photography // illustration
The New England Forestry Foundation not only owns and manages over 27,000 acres of public land throughout New England, but also works with private land owners to preserve and maintain their forests. I wanted to bring a new excitement to this green-and-brown brand and create a brochure using vibrant colors and interesting visual elements to express the excitement and passion of this organization. Nature speaks, and the New England Forestry Foundation Listens.
I took photographs on Scuppernong Trail in the Kettle Moraine State Forest, constructed numeric visuals with natural items, and illustrated key phrases and elements.